Industrial Servo Valves and Servo Proportional Valves
Moog is a leader in designing, manufacturing, and selling high performance hydraulic valve products. With nearly 70 years experience producing servo and proportional valves for the industrial market, our products are legendary for reliability and accuracy. Moog industrial valves contain either a mechanical, electrical or digital feedback mechanism, and unless it bears our logo, and contains Moog technology, it can not claim to be a Moog valve or indeed an alternative.
Designed and built to meet the unique needs of even the most demanding customers, we offer numerous models with a range of sizes, performance characteristics and mounting options.
Mechanical Feedback Valves (MFB)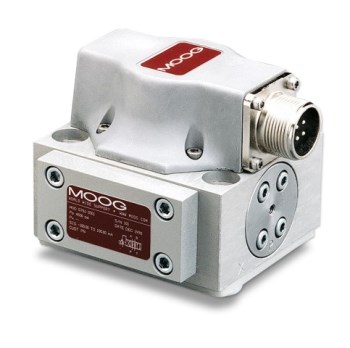 Key Features
• Robust construction for use in extreme environments
• Suitable for use in high temp/high shock environments
• Very high response valve options available
•Intrinsically Safe Atex Approved Options

Nozzle Flapper Pilot
G631, G761, G771, G772, G773 72 79-100 79-200 72, 730. 78, 728
Small Package and Miniature
E024, 30, 31, 32
Electrical Feedback Valves (EFB)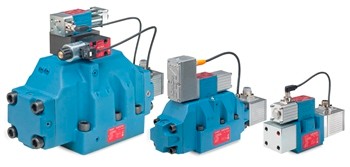 Types of Electrical Feedback Valves (EFB)
Key Features
• Inherently high resolution for extreme accuracy requirements
• Integral Diagnostic function
• High flow valve options available
• Exd Atex approved options
• Directly Accommodates common PLC command signals
Servojet Types
D661, D662, D663, D664, D665
DDV Pilot
D681, D682, D683, D684, D685
Nozzle Flapper Pilot
D765, D791, D792
Proportional Solenoid
D926, D936
Direct Drive Valve (DDV)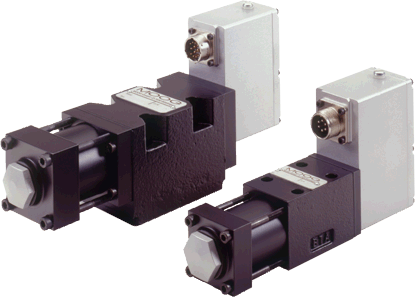 Key Features

• Inherently high resolution for extreme accuracy requirements
• High Force Linear motor technology provide greater energy efficiency
• Operates down to zero supply pressure
• Analogue Pressure control technology option
• Simple onboard diagnostics
Flow Control
D633, D634, D636, D637
Pressure Control (PQ)
D638, D639, D941
Small Package and Miniature
E242-200

Digital (DCV) and Axis (ACV) Control Valves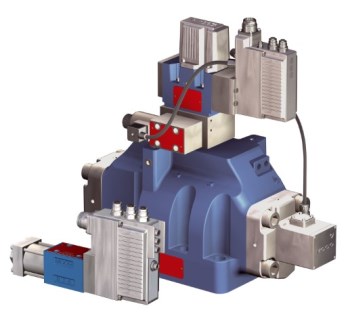 Key Features

• Integrate Digital Electronics with fieldbus technology
• Sophisticated diagnostic software and error handling capabilities
• Software configurable valve function
• Simplifies multi-axis system communications
• Integrated "System" closed loop controller (ACV)
Flow Control
D636, D637, D671, D672, D673. D674, D675
Pressure Control (PQ)
D638, D941, D942, D943, D944, D945
Servojet
D671, D672